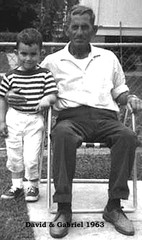 David Bottini 'for Gabriel'
Classic Realism with a Romantic Viewpoint
My approach to building a painting begins in direct observation and is enhanced and developed in the studio using a traditional glazing approach. My artwork draws from my training in classical realism as well as my passion for a post-modern abstract sensibility in my composing a viewpoint.
My creative process starts on-site from direct observation that immediately employs both sharp optical perception and imaginative concept. I wander through a woods or along a stream or canal seeking the balanced interplay of light and shadow that pulls me into a composition. I work directly with brush and paint as the only medium that touches the panel. I work from small color studies first on paper prior to working through a painting (or iterations of the composition).
Over days, weeks, or occasionally months, I build numerous glazes (layers) of paint to describe the environmental effect and pictorial illusion I seek. The multiple glazed layers give the work a characteristic depth and luminosity.
I strive to make a viewer aware of a fleeting moment of solitude in nature where nature's quiet and environmental elements create a lasting impression of a specific & personal place and time… the romanced image of a cherished memory.
I sign my paintings "Gabriel" in dedication to the lasting effect my Italian grandfather on my love of nature and forests.
Adam Nicholson has written of the "powerful absence{s}" that remembered landscapes exert upon us, but they exist as powerful presences too, with which we maintain deep and abiding attachments. These, perhaps, are the landscapes in which we live the longest, warped though they are by time and abraded though they are by distance"

From The Old Ways, Robert McFarlane, pg. 198